Don't Pay For Your TICKET!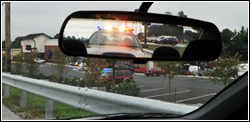 Did you know that if you pay your ticket itís an automatic admission and adjudication of guilt on your record.
Moreover, if itís a moving violation, points will be assessed toward a license suspension. Finally, insurance companies may use this information as an excuse to raise your rates and take more of your money.
That's why under most circumstances we advise people never to pay their tickets.
Contact us
Read More